FRE$H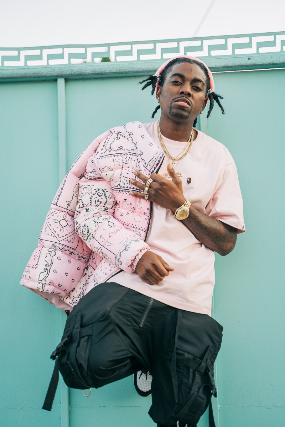 Press play on FRE$H's music and it's sure to ignite images of down south culture equipped with old school playas, flashy cars, and beautiful women. This comes as no shock with FRE$H being from Houston, a city known for its vibrant culture. He's taking the influence of his city and translating it through hip hop melodies and clever metaphors that have fans eager to hear what he releases next.

FRE$H, whose real name is Supreme P. Williams, has been making major moves since he hopped on the music scene, but it's his earlier foundation that solidified his role as an entertainer. He recalls singing in church as a youth and doing freestyles throughout high school, but he didn't record his first record until he was nineteen. It was the persuasion of his friends that made him begin to take the craft more seriously and since then he's crafted a sound that has blends of smooth sounding punchlines and cadences. Most recently, he shared his project Still Summer Somewhere which featured the lead track "Bottomless Mimosas." The single shows versatility in Fresh's sound with its heavy Caribbean production.

Listeners may have caught on to FRE$H after his collaboration with 50 Cent and 2Chainz on "Petty", which already boasts over 5 million views, or many were around when he went by the rap moniker Short Dawg. The name change comes with all new records and projects and even inspired his latest with Nothing Changed But The Name. "It was inspired by my fans always asking when am I gonna drop something new," he explains. "Not knowing I've been releasing music under a new alias," he continues. FRE$H has impressively collaborated with some heavy hitters in the industry such as Timbaland, Teddy Riley, Chris Brown, Lil Wayne, Drake, Wiz Khalifa, Jazze Pha and many more.

What's next for the rapper? FRE$H's sights are on growing his company Fresh Muzik while simultaneously building his own fanbase. He already has an arsenal of new music with a project titled Moon & McNair on the way which is solely produced by Jazze Pha. As an entertainer, he might even be on the big screen next as he freshens up his acting skills.