Don't Panic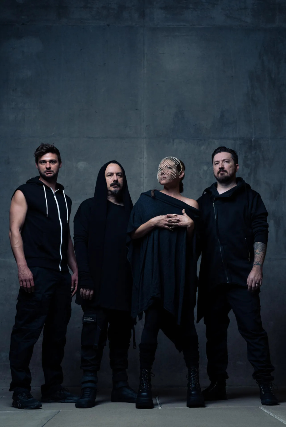 From the beginning, Don't Panic has known no boundaries, intermixing mainstream, pop, progressive rock, EDM, and all-around weirdness.
As collaborators, Jeffrey Robens, Dylan Rowe, Ryan Obermeit, and Jesse Mitchell's multidimensional artistry is captured perfectly. Robens drives the band's creative process and studio efforts, having written and produced the freshman and sophomore EPs, DOS Robot Circus and The Sleepy EP. Obermeit underpins the project with a motoring rhythm and captivating flair. Rowe enlivens it all with her eccentric perspectives, emotional performance, and handmade visage.
Following a brief hiatus, they released an eight track mini-album '42' in August of '22. It includes two radio singles Time Machine and Conquer Divide, which have earned and maintained them a spot #172 on Billboard/BDS Mainstream Rock Indicator Chart, and #36 on Euro Indie Music Chart.
Social Links