Lauren Sanderson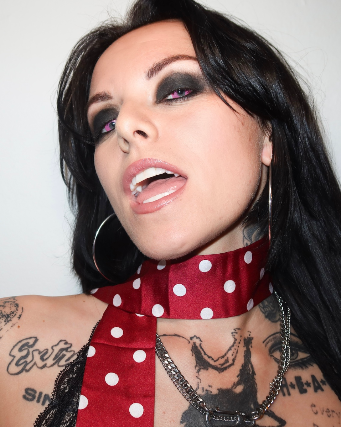 LAUREN SANDERSON is ready to make her own luck. In her introspective yet dynamic second LP, Death of a Fantasy (out July 29), she grapples with what it means to take responsibility for herself and her own happiness -- even if it means cutting out the things that make her most "comfortable."

It's been a seemingly short two years since her 2020 debut album Midwest Kids Can Make It Big -- a nod to her Indiana roots -- but Sanderson hasn't broken her stride. Having opened for FINNEAS and Chase Atlantic in 2019, her Death Of A Fantasy headline tour took her through the whole of the US in May of 2022, including performances at Irving Plaza and El Rey.

Now that it's been road tested, Sanderson wants this new era to be about confronting the highs and lows of life. It's only fitting that the majority of the album's songs were borne out of the isolation of the COVID pandemic. "I've always used my music as journal entries," Sanderson says. "I wasn't knowingly making an album, I was just documenting my feelings."

Death of a Fantasy takes the listener through a journey of self-discovery, certainly, but it's also a meditation on love, loss and loneliness, with a backdrop of any number of genres. Listeners will be familiar with some of the songs, such as the 2022 singles "Tongue Tied" and "THERAPY!" as well as 2021's "Girl from the Internet," "QUEEN BEE" and "Hi." But the unreleased portions show off some of her boldest choices yet. The ballad "nothing lasts forever" has an anthemic chorus with a slight acoustic country twang. "Is It Normal?" has the edgy floor-stomp beat of a classic Sanderson track coupled with ethereal guitars and synths. "A thousand times, I've said to me / You choose your reality," she sings on the biting leading track "SENSORYOVERLOAD*" which she describes as both a panic attack and a hug, all in one song.

Sanderson attributes her sound to complete creative control; "I've spent so long fighting internally about what I wanted to say or how I wanted to look," she says, "and now I'm not fighting anymore. I'm just doing it." She has always been outspoken about her point of view -- from doing a Ted Talk at age 19 to being a fierce representative of the LGBTQ+ community. "I've never had too much of an internal struggle with queerness, because it's always been so obvious to me," she says. "Like, of course this is okay, of course this is normal." Not afraid to flip the roles of what is traditionally "masculine" or "feminine," Sanderson hopes her "fuck-it" attitude to people's expectations will empower others around her to do the same. This attitude spills over into her fanbase, who wait hours in line for her shows with her lyrics tattooed on them proudly. "If I didn't have my die hard fans, I don't know what I would be doing," she says. "Having that fanbase... if I had to recreate it, I couldn't. It's a profound, beautiful experience."

Though she's more than thankful for what her career has gifted her thus far, there's no hesitation in her voice as she talks about what's next. "It's not perfected, it's not overly thought-out... it just makes sense," she says. "Letting anxieties rule my life -- that's been my problem, and it's my responsibility to work through that. I'm aligning my own stars again, exactly how I'm supposed to."
Social Links