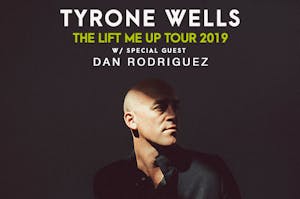 Singer-songwriter // Acoustic // Soul
Tyrone Wells
Dan Rodriguez, RIVVRS
Doors 7pm | Show 8pm | 21+
Advance $20 / $30 | Day of Show $23 / $33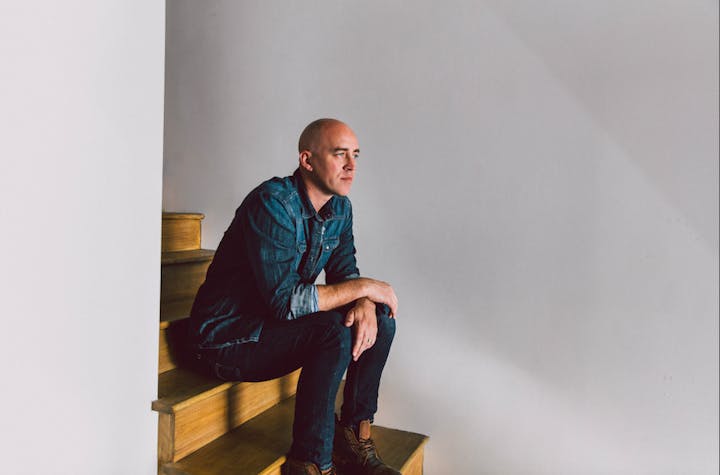 TYRONE WELLS
Website | Facebook | Twitter | Instagram | Youtube
Tyrone Wells still sort of chuckles to himself when he thinks about the fact that making music is his "job." He has been at this "job" for well over a decade, and is just now beginning to shake off the discomfort and stress of the days when he had a real job (TJ Maxx - lead of the ladies department in Spokane, WA). As far as jobs go, Tyrone feels like he has won the lottery (in regards to his present "job"). He loves to create music. He loves to perform. He is a husband, and a father of 3 daughters. He has four sisters, so he feels right at home being completely outnumbered by the ladies in his present household (and also when he was the lead of the ladies dept at TJ Maxx). He believes that Jesus is for real. He's writing this bio. He's referring to himself in the third person. He knows that this bio has a ring of sarcasm, but he is dead serious. He feels extremely grateful. He jokes around, but he has worked very hard at making music his "job." He has spent countless hours writing, recording, playing live, and traveling to play live again. He has spent time away from his beloved family to make this thing a reality. He has never really experienced much radio success, so his fans have been gained the old fashioned way, by pouring his heart out on a stage, and by word of mouth. He feels certain that he will make music until his dying day, as it is not only gratifying for him to create, but also therapeutic and necessary. He can't believe you're still reading this… if you are still reading this, he wants to thank you for taking the time to do so, and for supporting what he does. He knows it would be impossible without you.
A couple stat lines that my managers think might impress you:
-Over 65 Million Spotify Streams
-55,000+ Albums sold Independently
-400,000+ Singles sold Independently
-Over 75 placements in film/tv including "American Idol," "Grey's Anatomy," "Odd Life of Timothy Green," "Something Borrowed," "Vampire Diaries," "One Tree Hill," "Private Practice," and more.
-Roll With It: #6 Billboard Heatseekers Albums Debut

-Where We Meet: #1 iTunes Singer Songwriter album and Top Ten iTunes overall

-This Love: #2 iTunes Singer Songwriter album
-Metal & Wood: #1 iTunes Singer Songwriter album

-Released two major label albums with Universal Republic Records
- - - - -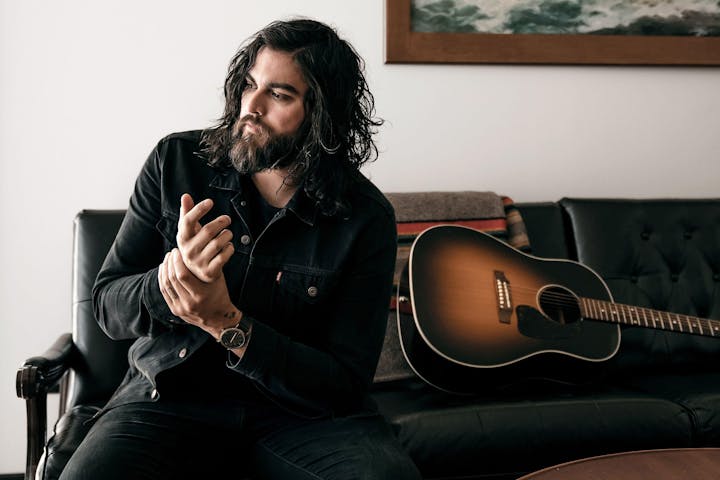 DAN RODRIGUEZ
Website | Facebook | Instagram | Spotify
Hi, I'm Dan. I'm a whiskey & beer drinking, fishing & hunting loving, motorcycle riding, quality food eating, hippie sympathizing, people loving, husband & father who lives in Minneapolis and shares a life with my amazing wife and adorable son. I grew up in the suburbs of Detroit, MI, and moved to Minneapolis when I was 18 to study music, and I stayed because I'm one of those crazy people that enjoys the snow and cold weather.
Music is my trade & performing it for people is my passion. When I'm not in my studio writing songs and cutting records, or on the road playing shows, I'm usually tending to our backyard chickens, eating fresh veggies from my wife's huge garden, or out doing one of my many outdoor hobbies.
Now here are a few things about my music career that I should probably share in a mu- sic bio:
• In September 2014 Budweiser released their "Friends Are Waiting" commercial campaign featuring me singing my song When You Come Home.
• In February, 2018, I released my newest album 25 Years and is the most prolific and widely distributed album to date, featuring songs that have been placed in major ads as well as widely played Spotify playlists.
• In October, 2018, Miller Lite featured my newest single "So Good" in one of their commercials that played for months during NFL games on ESPN & more.
• In March, 2019, my song "You Feel Like Home" was featured in Explore Minnesota Tourism's newest ad campaign.
• Over the years I've had the honor of sharing the stage with some really cool artists & bands including The Civil Wars, Andy Grammer, Eric Hutchinson, Matt Nathanson, NeedtoBreathe, Augustana, Tyrone Wells, Haley Reinhart, John McLaughlin, Will Hoge, Drew Holcomb, Sister Hazel, and more.
- - - - -
RIVVRS
Website | Facebook | Twitter | Instagram | Youtube
Through compelling songs and charismatic performances, singer-songwriter RIVVRS radiates an endearing and optimistic vision. His music connects the authenticity of Americana with the accessibility of pop, framed by the artist's empathic voice and eminently approachable songcraft.
A Northern California native now residing in Los Angeles, RIVVRS — née Brandon Zahursky – has over 40 song placements across network television shows, and over 12 million Spotify streams.
His latest full-length album Cosmic Dream is due for a Fall 2018 release, and the lead single Don't Give Up On Me is now available on Spotify and other listening platforms. While maintaining an extensive touring calendar, RIVVRS previously tracked a full-length release Unfamiliar Skin, the EP Hold On, and a variety of singles to augment these projects. Now co-producing his next release in Utah with Joshua James, he says that collaborating with other songwriters is fulfilling.
Buoyed by an animated onstage charm, he commands audiences with just his voice and an acoustic guitar, but he believes that his songs shine with a full band. "I love playing music with other people. To me, that's where the connection and chemistry come in, and where the songs open up."
Raised on classic rock courtesy of his father, his early years were spent moving with his blended family across California, Washington and Oregon, then back to the Bay. It was a nontraditional upbringing. He remembers at one point staying in a halfway house with his parents, a shelter where addicts could get clean.
As he now expands his audience through successive national tours, RIVVRS moves into a new phase in his creative future. "I spent the accumulation of my young adult years catching up, and realizing that I could be the person I want to be," he says. And he believes that interpretation is the power behind his music. "I hope people listen to the songs that I have, and can somehow hear what is happening in their own lives. Everyone wants to feel a connection."
- - - - -
4 TICKET LIMIT PER CUSTOMER. YOUR NAME, CREDIT CARD, ADDRESS, AND EMAIL ADDRESS WILL BE VERIFIED. EVENTBRITE AND STATESIDE PRESENTS/CRESCENT BALLROOM RESERVE THE RIGHT TO CANCEL ANY ORDERS IN EXCESS OF THE STATED TICKET LIMIT.
ANY TICKETS SUSPECTED OF BEING PURCHASED FOR THE SOLE PURPOSE OF RESELLING CAN BE CANCELLED AT THE DISCRETION OF STATESIDE PRESENTS/CRESCENT BALLROOM/EVENTBRITE.
- - - - -
Please note that if there is no PDF or Barcode attached to your confirmation email, tickets will not be available to download or in the app until 24-hours prior to show date.
Support acts are subject to change. No refunds.
The maximum number of tickets per purchase for each event is the maximum number permitted per customer purchase. Your name, credit card, address, and email address will be verified. Stateside Presents reserve the right to cancel any orders in excess of the stated ticket limit.
Ticket resale is strictly prohibited. Any tickets suspected of being purchased for the sole purpose of reselling can be cancelled at the discretion of Stateside Presents.