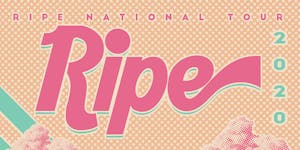 Ripe
Sammy Rae
Doors 7pm | Show 8pm | 16+
$17 / $27 Advance | $20 / $30 Day of Show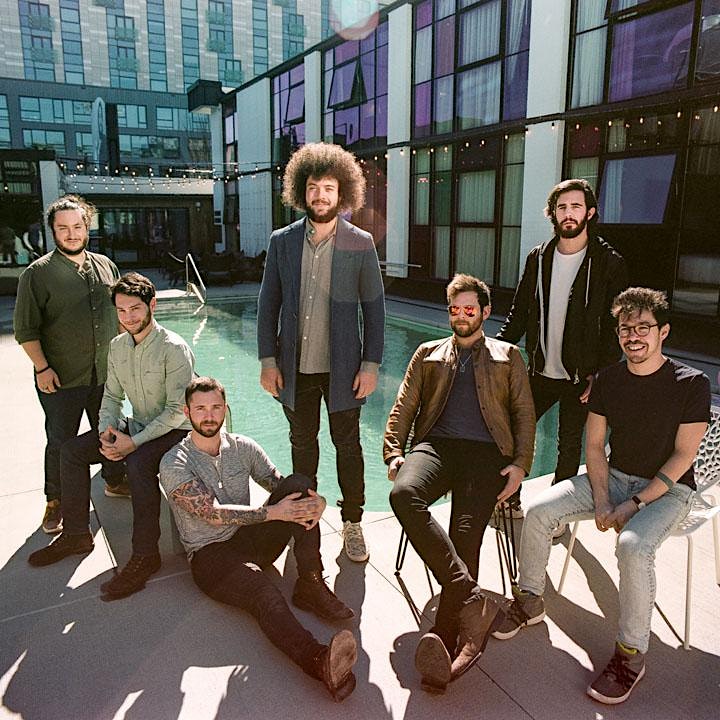 RIPE
Website | Facebook | Twitter I Instagram | Soundcloud | Youtube
On a primal level, we react to music through movement.
A head-nod, a foot-tap, or a handclap certainly shows appreciation, but dancing seals the eternal bond between audience and musician. Siphoning the spirits of rock, funk, R&B, jazz, and pop through a kaleidoscope of unpredictable and virtuosic improvisation, Boston-based seven-piece Ripe consistently bring people to their feet. Most importantly, they prove that "dance music" in its purest form doesn't have to come from computers and synthesizers. It can be an unstoppable groove or an extended moment of ecstatic release. Like those bodies moving on the floor, it's the result of the energy, friction, and communication between living and breathing people. An inimitable and indefinable chemistry has separated and singled out Ripe since day one. Subverting any and all standard genre boundaries once again, their latest offering confidently continues that tradition. These seven musical soulmates —Robbie Wulfsohn [vocals], Tory Geismar [guitar], Jon Becker [guitar], Sampson Hellerman [drums], Josh Shpak [trumpet], Calvin Barthel [trombone], and Nadav Shapira [bass]—once again incite listeners to move on their independent full-length debut, Joy In The Wild Unknown.
"What we make is music you can dance to," affirms Robbie. "We're drawn to the peak of a song—the emotional catharsis when everything comes out. It's all about reaching that moment. The revelation comes back to us when bodies shake with joy."
"Every time we play, something unique happens," adds Jon. "You'll never see the same show twice. We want to bring that unexpected element into the pop sphere."
Ripe brings the swagger of funk filtered through a rock anthem, a musical journey that somehow gets as stuck in your head as your favorite pop banger.
"We're gap bridgers," adds Tory. "If you've never heard us, I like to describe our music as, 'If Maroon 5 and Earth, Wind, & Fire had a baby.'"
Formed during their Berklee College of Music days in 2011, the boys have built a rabid fan base through tireless gigging and a steady stream of music. Following 2013's Produce The Juice EP, the 2015 Hey Hello EP yielded fan favorites like "Brother Sky," "Talk To The Moon," and "Goon Squad," which clocked over 1 million Spotify streams. Averaging over 100K monthly listeners on Spotify, the group landed looks from the likes of WXPN, Huffington Post, Verge Campus, Boston Globe and Hype Machine love from sites like Ear to the Ground and Indie Obsessive. Along the way, they also hit the stage at festivals such as SweetWater, Levitate, The Rock Boat, High Sierra, LaureLive, Brooklyn Comes Alive, Audiotree, and Summer Camp. The common thread would always be the translation of their individual interplay to their audience, one that Ripe views as not just fans, but old and new friends; an extended family that is rapidly growing as their sound spreads and their world deepens.
"The community is so important," says Robbie. "We've got amazing fans who really show up for us. We want to integrate the camaraderie into everything we do. Now, the goal is to communicate our vision to a much wider demographic."
Joy In The Wild Unknown represents a creative culmination of a six-year journey. The band tapped the talents of producer Cory Wong of Vulfpeck behind the board. Additionally, five-time GRAMMY® Award winner Joe Visciano [Mark Ronson, Adele, Beck, Coldplay] mixed the music, while mastering came courtesy of Randy Merrill [Lady Gaga, Lorde, Imagine Dragons, Taylor Swift].
Over the course of twelve songs, it finds the elusive sweet spot between jaw-dropping technicality and airtight songcraft as Ripe collectively kick off a fresh, focused, and fiery next phase.
"It took us a long time to get to this album," Sampson admits. "It never felt right to do a full-length until now. Everything finally locked into place. Just prior, we'd been on the road for a year-and-a-half. So much was happening, growing, and changing. It was the moment to make the record."
"Simultaneously, this was the ending of a lot of things and the start of something new," adds Robbie. "This serves as our transition from a band that brings the party towards a band that brings an edge to the party."
Ripe introduced this body of work with the simmering bass line and wild wallop of the single "Little Lighter," which quickly shuffles into funked-up guitars and a swooning refrain—"I feel a little lighter."
Meanwhile, finger-picked acoustic guitar and a delicate beat drive "Downward" as everything climaxes on another festival-ready chant, "This love keeps pulling me downward."
A chorus of horns fuels "Flipside" before Robbie's dynamic delivery instantly hypnotizes. Throughout the verses, he shares "the crazy miasma of emotional ups and downs with touring."
Fittingly, the latter spawned the title, Joy In The Wild Unknown.
"Personally, I'm at the point where every day seems a little bit surreal, because I'm doing the thing I want to do more than anything else with my best friends," smiles Robbie. "Music is what defines us. It's what we get to put out into the world. I want to share this deep excitement and happiness. The phrase, 'Joy In The Wild Unknown,' spoke to all seven of us."
Ripe gives the same weight to happiness as is often given to sadness. Their music signifies more than just a distraction from your troubles for a few hours - it's an experience of connection and acceptance; a warm welcome into their world. In the end, this Joy is shared by an ever-growing community that'll be dancing every time Ripe roll through town. It's an extension of the bond between these seven.
"If you've never seen us, I want you to feel like you've stumbled on a real family upon introduction and get excited and curious about how to get deeper into this world," Robbie leaves off. "It's been about building this thing since day one. I hope you leave exhausted from dancing and feel excited to be a part of something. If you feel that way after seeing us, we've done our jobs."
- - - - -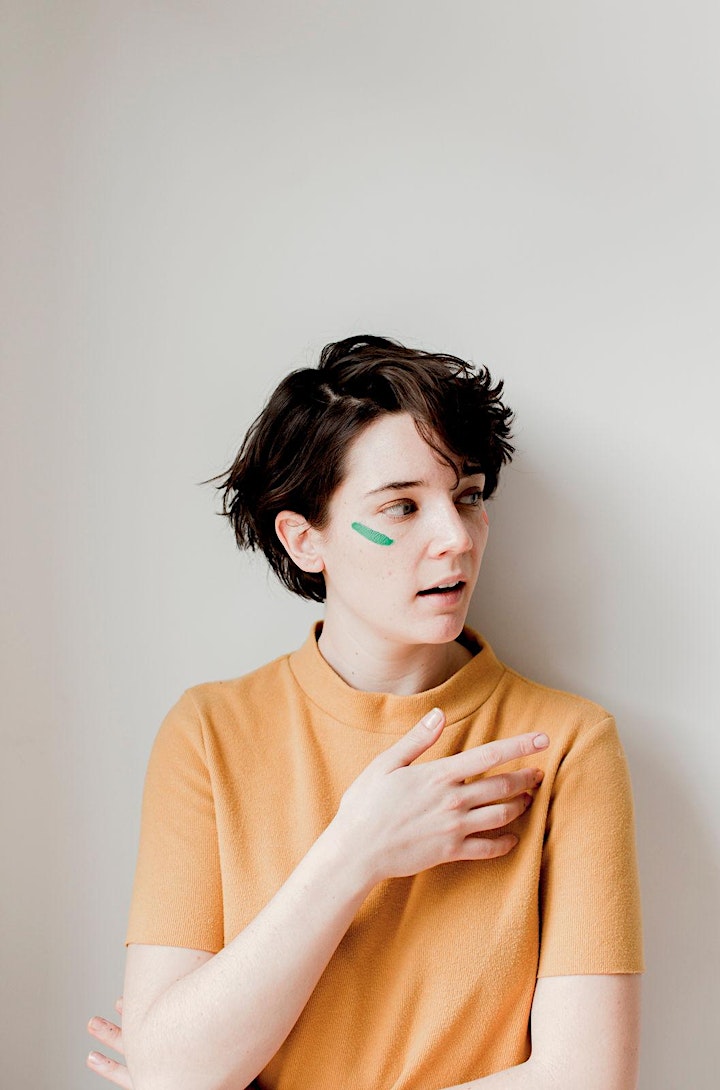 SAMMY RAE
Website | Facebook | Twitter | Instagram | Youtube
Singer/songwriter, bandleader, and human being Samantha Bowers was born in the small town of Derby, Connecticut. Sam first began writing songs at age 12 while taking piano lessons and listening to Bruce Springsteen, Billy Joel and Freddie Mercury playing on the family stereo. By 16, Sam developed a love of jazz and began to study the great female vocalists of the century (mainly Ella Fitzgerald, Etta James and Sarah Vaughn) as she started to perform original compositions in local Connecticut and New Jersey venues. She would go on to write and release 3 LP records by the age of 18.
In 2013 at age 19, Sam packed up and moved to New York to pursue music and songwriting. In 2016, The Friends were born from a collection of talented musicians and friends. Sammy Rae & The Friends would play shows around the NY Metro area as Sam kept composing and sharpening her craft, culminating in the July 2018 release of the self-produced EP 'The Good Life', premiered to a sold-out crowd at C'Mon Everybody in Brooklyn. The release marked a fresh start for the seasoned vocalist showcasing her skills as a composer, arranger, lyricist, and bandleader on her fourth release. Since the release of their May single 'Saw It Coming', The Friends have enjoyed 6 sold-out shows in New York at well-known venues such as Knitting Factory, Bowery Electric, DROM, and Rockwood Music Hall. The lyrics focus on themes of coming-of-age, defiance, and self-expression. Her genre blending performances are high-energy, honest and quirky, influenced by the great performances of her childhood classic rock heroes.
In short, The Friends are the band. A rotating cast with some core all-the-time members. Their full band performances feature 9 pieces: a rhythm section, a horn section, keyboards, and two back up singers, all lead by Rae through high-energy vocals and an assortment of instruments. On a grander scale, The Friends is the community of followers, artists and creatives who help in the creation of the songs and the world. Merchandise item 'The Official Friends Membership Card' offers a goodie bag at every show, drink deals, discounted admission and invite-only after-parties. We don't have fans, we have Friends.
Appearances by SR&TF are fully conceptualized and contained shows with opening and closing themes offering the invitation 'I Wanna Be Friends With Ya', sung interludes, choreography, and the occasional costume change or skit. The community of the band is tangible and the energy is contagious. Performances are safe spaces for our audiences to make Friends, dress boldly and dance how they like. Described as 'a celebration, a revival, and an inclusive community all in a rock and roll performance'
The mission statement of Sammy Rae & The Friends is made clear in the final remarks sung at every show: 'Go put a smile on somebody's face, go tell somebody they've got a place in this world, go tell somebody you wanna be Friends with them.'
- - - - -
4 TICKET LIMIT PER CUSTOMER. YOUR NAME, CREDIT CARD, ADDRESS, AND EMAIL ADDRESS WILL BE VERIFIED. EVENTBRITE AND STATESIDE PRESENTS/CRESCENT BALLROOM RESERVE THE RIGHT TO CANCEL ANY ORDERS IN EXCESS OF THE STATED TICKET LIMIT.
ANY TICKETS SUSPECTED OF BEING PURCHASED FOR THE SOLE PURPOSE OF RESELLING CAN BE CANCELLED AT THE DISCRETION OF STATESIDE PRESENTS/CRESCENT BALLROOM/EVENTBRITE.
- - - - -
Please note that if there is no PDF or Barcode attached to your confirmation email, tickets will not be available to download or in the app until 24-hours prior to show date.
Support acts are subject to change. No refunds.
The maximum number of tickets per purchase for each event is the maximum number permitted per customer purchase. Your name, credit card, address, and email address will be verified. Stateside Presents reserve the right to cancel any orders in excess of the stated ticket limit.
Ticket resale is strictly prohibited. Any tickets suspected of being purchased for the sole purpose of reselling can be cancelled at the discretion of Stateside Presents.