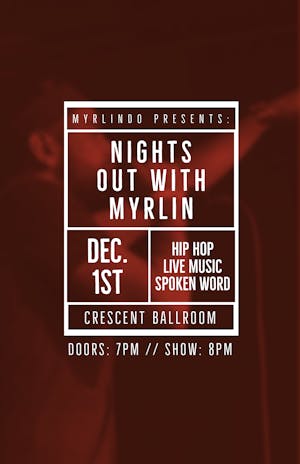 LIVE! SPOKEN WORD! LATIN! HIP-HOP!
MYRLIN HEPWORTH
7:00 PM DOORS | 8:00 PM SHOW | 21+

$8 ADVANCE | $10 DAY OF SHOW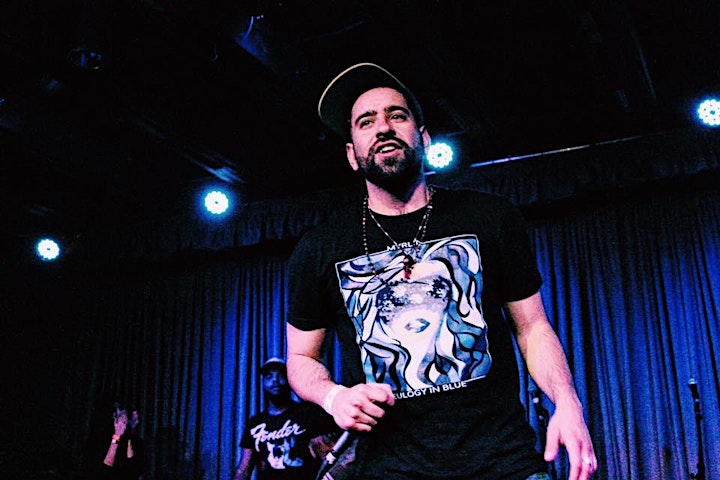 Myrlin's work is grounded in both hip-hop and the literary arts. Myrlin was named the Arizona Humanity's Council's Rising Star Award recipient for his work as a youth advocate and teaching artist.
Myrlin has released two hip hop mixtapes and has performed his music internationally. Most notably he was featured on NPR's Alt Latino podcast and has shared stages with the likes of Saul Williams and Mexican hip- hop mega-giant, Cartel De Santa.
Myrlin's origins emerge from the rural landscapes of New Mexico and Idaho and have firmly planted themselves in the metropolis Phoenix, AZ where he first began his career as a professional artist and has lived since adolescence. His work as an educator and artist is reflective of his experience as a Chicano man and often aimed at critiquing, exposing, and commenting on identity, and systemic injustices.