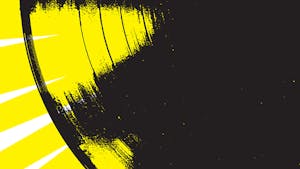 Eclectic Dinner Music Spun Fresh Before Your Eyes!
DINNER with DJS
MUSIC 6-9PM • ALL AGES • FREE IN THE LOUNGE!
DINNER with DJS
Nick & Noelle [Babaluca, When In AZ] both had birthdays this month and are celebrating with specially curated DJ performances for dinner in the Lounge. "Nick & The Gape Keeper" start the night, and will be followed by sets from their friends MITCH FREEDOM and electronic producer AMIGARA.
NOW SERVING: Everything from Beach House to Prefuse 73 to Strugill Simpson to Curtis Mayfield to Four Tet and MORE!