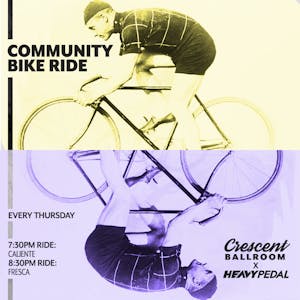 Sponsored by Estrella Jalisco
CRESCENT COMMUNITY BIKE RIDE w/ HEAVY PEDAL
CRESCENT COMMUNITY BIKE RIDE
Presented by The Heavy Pedal!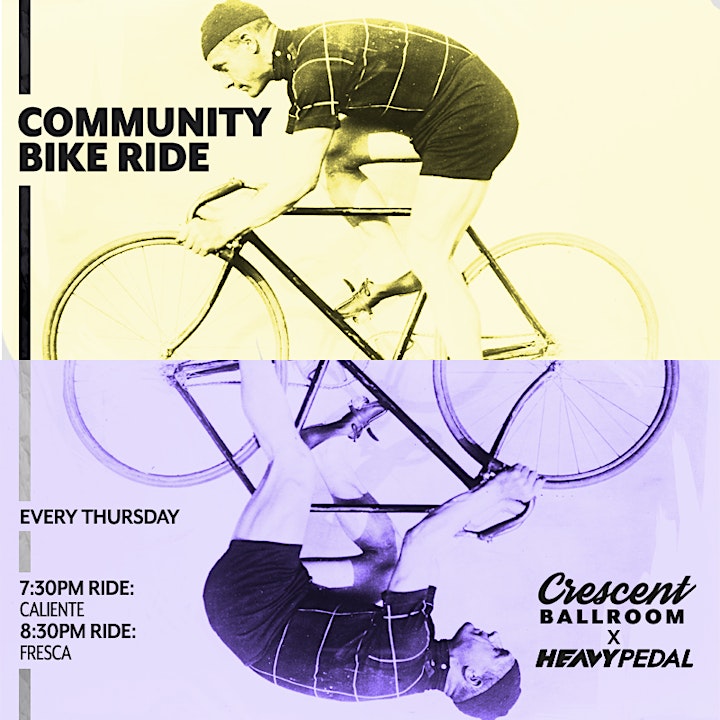 Every Thursday, join up at Crescent Ballroom for a weekly community bike ride around #DTPHX with The Heavy Pedal!
Come one, come all! meet your neighbors and friends!
* * * ALL LEVELS OF RIDERS WELCOME! * * *
There are (2) distinct rides:
1. CALIENTE: For those who wanna go fast, and wanna go far. Bring your tightest short-shorts and let's hammer down! 7PM meet up, 7:30 roll-out.
2. FRESCA: Cool, casual, and conversational. Minimal sweat factor without skimping on the fun. 8PM meet up, 8:30 roll-out.
We meet starting at 7pm for the Caliente ride and 8pm for the Fresca ride at Crescent on the patio and depart around 7:30 & 8:30pm for our ride around Phoenix. Upon our return, discount on cold drinks and hot burritos await...
Come one, come all... Bring your friends and meet your neighbors! Let's beat the heat and hit the street!