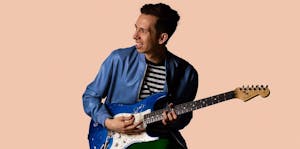 Cory Wong
Paris Monster
Doors 7pm | Show 8p | 16+ (15 & under admitted w/ guardian)
Advance $20 | DOS $25
Cory Wong VIP package includes:
1 GA Show Ticket
Early Entry (60 min before doors)
Masterclass performance and Q&A with Cory Wong
signed exclusive Live in Minneapolis Double LP
- - - - - -
CORY WONG
Website | Facebook | Twitter | Instagram | Youtube | Soundcloud
Music motivates at the most primal level.
You instinctually hum a tune in order to get pumped up in the morning, for fuel on the treadmill, to soundtrack your commute, or as the pre-game to a big night out. As much as he treasures his roles as a guitarist, composer, and producer, Cory Wong fashions himself "a hype man," first and foremost. Living up to this classification, he slings a Stratocaster and hurls "dad jokes" from the stage with the same panache, poise, and power.
Moreover, he consistently translates motivation into seismic six-string transmissions throughout his independent third full-length record, Motivational Music for the Syncopated Soul.
"For me, it's all about the listener's experience," he explains. "I want them to have a visceral response like: 'I feel better,' 'That was really fun,' or 'I got to escape for an hour.' You'll hear my voice through the guitar, but I'm just a hype man. To uplift audiences with instrumental music that has no singing or lyrics is a fun challenge. I'm trying to solve the riddle. If I can get one person to feel good this way, it's a success. So, I'm giving you Motivational Music for the Syncopated Soul."
Straight out of Minneapolis, Cory positioned himself as music's answer to motivational speakers like Tony Robbins since emerging in 2011. Head-spinning rhythm guitar wizardry, technical ebullience, laugh-out-loud jokes, and radiance on stage established him as both a sought-after collaborator and celebrated solo artist alike. He lent his talents to television programs such as The Voice at the dawn of his career. After an impromptu meeting at the weekly jam hosted by Prince's rhythm section (where the Purple One often either performed or watched), he crossed paths with Vulfpeck who welcomed him as a frequent collaborator and member of the band. Solidifying a fruitful partnership, the group named their most popular instrumental track "Cory Wong," in tribute. Lighting up the stage in the band everywhere from Red Rocks Amphitheatre to Madison Square Garden, he remains a cornerstone of Vulfpeck's storied gigs.
Following a pair of solo albums -- Cory Wong and the Green Screen Band [2017] and The Optimist [2018] -- he delivered a trifecta of 2019 live releases, namely Live in Minneapolis, Live on the Lido Deck, and Live in the U.K. Along the way, he regularly received critical plaudits from NPR, The Current, Music Radar, Live for Live Music who dubbed him, "Stratocaster Master," and Premier Guitar who predicted, "Wong is currently riding those hooks and his rubbery right-hand technique to modern-guitar-hero status." His unforgettable shows tap into Gallagher levels of unpredictability as he turns up with self-effacing charm and airtight performances. However, everything paved the way for his third offering.
More than ever, it showcases and spotlights his signature style.
"I try to feature the guitar, but I don't force myself into being the star of every song," he says. "The instrument plays an appropriate role. It's not all flash. I'm bringing rhythm to the forefront where it's not so shreddy. I refer to it as 'Covert chops.' I'm doing things that are sneakily hard, but they lay in the cut. I allow the song to breathe and present myself as more of a composer rather than a guitar player."
His vision took shape at four different sessions over the course of 2019 in studios across New York, Minneapolis, and Los Angeles. He introduces the album with opener and first single "Limited World" [feat. Caleb Hawley]. Backed by boisterous horns and swaggering keys, his funked-out palm-muting and deft right hand propel the track ahead at lightspeed, hinging on a hummable groove.
"I'm a Minneapolis cat, so I needed it to be a fast, high-energy funk banger," he goes on. "I've got Prince in my water and blood every day. Lyrically, it's about how we blame things for limitations on our lives. In my experience, I've realized we get in our own way. We play mental games and think we're in a limited world, but it's all in our heads."
Following an appearance together on The Late Show with Stephen Colbert, he hit the studio with Jon Batiste for the follow-up single "Home." Delicate piano underscores lyrical fretboard expression as the track crescendos towards a gorgeous and glistening jazz-y break.
"I composed this, and I'm leading the charge on the song, but it's all surrounded by Jon's piano," Cory explains. "I'm the leader, yet he's pulling me in different directions harmonically and in terms of phrasing. It turns into a conversation between parent and child. It's like I'm speaking to my daughter. It's the emotional moment on there."
The ballad "Today I'm Gonna Get Myself A Real Job" merges self-deprecating musings and rich soundscapes into "a personal anthem of what it's like on the journey as an artist, going between moments of extreme confidence and crippling self-doubt." On its unofficial sequel "Starting Line," Emily C. Browning delivers a soulful and spirited cameo, while the record's denouement unfurls into a technical master class between Charlie Hunter and Cory on "Gumshü."
In the end, Cory transmits joy in its purest form through the guitar.
"The guiding light is to impart a feeling of joy," he leaves off. "I want people to experience instrumental music in a different way. This is hype. It's more than just guitar."
- - - - -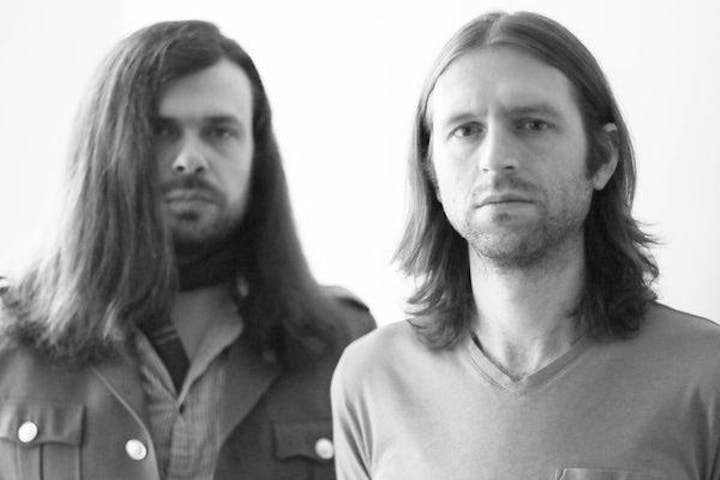 PARIS MONSTER
Website | Facebook | Twitter | Instagram | Youtube | Spotify
Beat-driven. Employing heavy elements of funk and soul, paris_monster closes the gaps between synth-pop & garage; between modern detail and old-school grit. Solid earth. Soaring soundscapes. A mass of noise. Volatility. Vocal singularity.
The Deli NYC calls paris_monster "a precise, complex and sophisticated mechanism" with a "a monstrous instrumental technique", delivering a sound that "could be the new face of American roots rock".
In fall of 2017 paris_monster began recording their first full length LP, set to be released in 2018. The album will solidify their dirty, glitchy, lyric-centered, groove-based sound, and will be a milepost in their search for a focused and flexible musical approach. The elements of funk and soul join with lyrical themes of bygone eras in rural settings, characters lost, and mortality confronted. Love achieved, and denied. Americana. Themes in stark contrast to the pounding grooves and electronic mayhem, creating depths and dimensions that could have been otherwise achieved only by dropping a modular synth in the corn fields of central New York or the woods of Connecticut. And maybe that's exactly what happened.
Lesley Keller of Pancakes & Whiskey said, "Each time I see them perform I'm dumbfounded at just how great they are". paris_monster's live show is something to behold. The challenge when seeing them live is getting past the fact that there are only two people creating all that sound. Two people. A drum set. A bass. A keyboard. A eurorack modular synth. One microphone. And all that sound. Beyond this visual impossibility is a careful and deliberate balance of sounds,colors, and textures. Melodies to serve a story. Chaos to destroy preciousness. The Deli NYC observed, "infallible superior forces: as we all know now, 'with great power comes great responsibilities,' and the duo never abuses of it - that's what good musicianship is." paris_monster's full catalogue is available NOW on iTunes. The Deli NYC said of recent release "Ain't No Movin' Me": "…[paris_monster] showcases its prowess for hook writing/crafting a track that could stand without accompaniment as a blues-y, spiritual declaration, but is launched into another realm by its bed of synths and echoing choruses. An inspired take on blues folk that's both hypnotic and engaging."
- - - -
4 TICKET LIMIT PER CUSTOMER. YOUR NAME, CREDIT CARD, ADDRESS, AND EMAIL ADDRESS WILL BE VERIFIED. EVENTBRITE AND STATESIDE PRESENTS/CRESCENT BALLROOM RESERVE THE RIGHT TO CANCEL ANY ORDERS IN EXCESS OF THE STATED TICKET LIMIT.
ANY TICKETS SUSPECTED OF BEING PURCHASED FOR THE SOLE PURPOSE OF RESELLING CAN BE CANCELLED AT THE DISCRETION OF STATESIDE PRESENTS/CRESCENT BALLROOM/EVENTBRITE.
- - - - -
Please note that if there is no PDF or Barcode attached to your confirmation email, tickets will not be available to download or in the app until 24-hours prior to show date.
Support acts are subject to change. No refunds.
The maximum number of tickets per purchase for each event is the maximum number permitted per customer purchase. Your name, credit card, address, and email address will be verified. Stateside Presents reserve the right to cancel any orders in excess of the stated ticket limit.
Ticket resale is strictly prohibited. Any tickets suspected of being purchased for the sole purpose of reselling can be cancelled at the discretion of Stateside Presents.