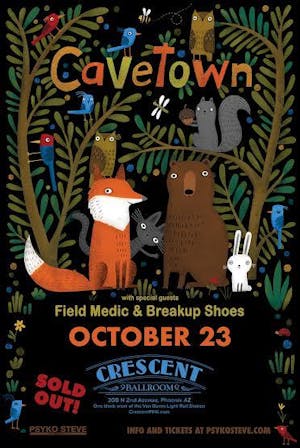 Cavetown
Field Medic, Breakup Shoes
Doors 6:30pm | Show 7:30pm | 16+
SOLD OUT
Presented by Psyko Steve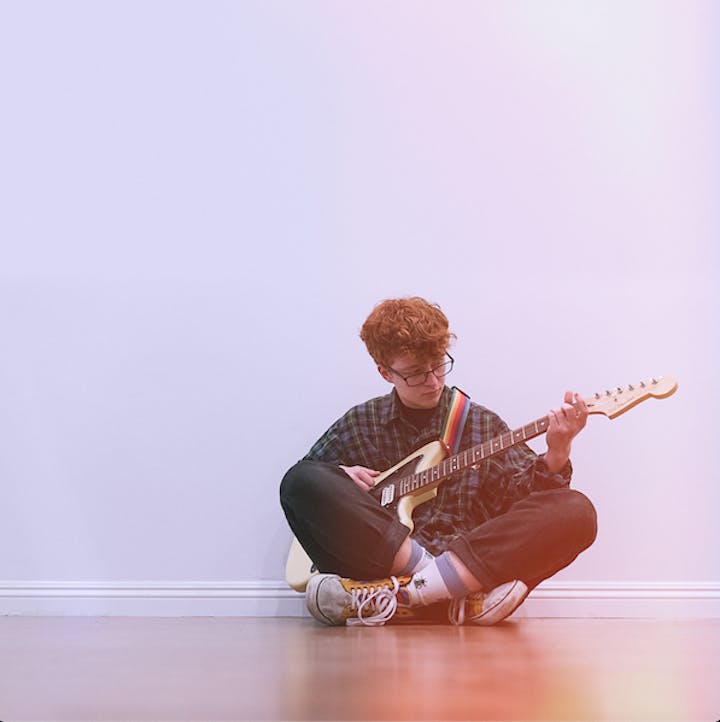 CAVETOWN
Website | Facebook | Twitter | Instagram | Youtube
Robin Skinner makes music by himself, in his bedroom, but his songs belong to the world.
The son of a professional flautist and Cambridge University's director of music, the 20-year-old UK singer/songwriter—who's performed under the name CAVETOWN since 2013—has musical talent literally embedded in his DNA. But that underlying musical theory is nothing without the emotional underpinnings that take a song from technically proficient to transformatively powerful.
Marrying the two is what makes Cavetown so captivating and resonant with fans. They see themselves in Skinner's music: tales of love and loss, of yearning to make sense of life and all the feelings that go along with it. For three minutes at a time, listeners feel less alone inside his songs, finding comfort in times of chaos and confusion.
"I speak about very genuine things and very personal things that I find hard to say," Skinner explains. "That's why I write a song about it. I think people relate to that: Sometimes they can't put things into words, but when they hear a song about it, they can point to that."
The direct through-line to fans' emotions is the result of the barrier-free relationship Skinner has created with his audience. Outside of his deeply personal music, Cavetown's YouTube channel is full of day-in-the-life, behind-the-scenes vignettes – along with covers of his favorite songs and other musical treats – that allow fans to get to know Skinner as more than just a voice filling their earbuds.
And ultimately, their appreciation for this beautifully symbiotic relationship is reflected back in their devotion, as fans around the world have built and nurtured their own underground, grassroots community centered around Cavetown. They line up for hours ahead of Cavetown shows, coordinate homemade art projects, and bring the own kazoos to play along with him. It's an unbreakable, authentic bond made all the more moving by how organically it's developed over the years, the result of the Skinner's tireless and whole-hearted optimism taking roots amongst his listeners.
With a magnetic personality and such universally relatable songs, Skinner is well on his way to expanding that musical family. Cavetown's most recent full-length album, LEMON BOY, has won over listeners far and wide with effortless, bright melodies and economic songwriting on full display. From the looping folk-pop title track (with an inventive music video that's racked up more than 7 million YouTube views) to the uke-meets-electronica "Fool" and jazzy "888," it's an intimate, calming collection that displays a songwriting craft far beyond his years.
Following the breakthrough success of the Lemon Boy and worldwide tours – including multiple-night residencies in London, Los Angeles, and New York City – Skinner is venturing deep into the ANIMAL KINGDOM, a digital mixtape series that features new songs, covers and re-imaginings of catalog material each month along with a song from a friend or peer that he's had a hand in creating.
"I love making music with friends," he says. "I love making music period. I'm a very in-the-now kind of person and excited about every opportunity I have to create and write songs. I just go with the flow and see where it takes me. I want to make music forever" XX
- - - - -
4 TICKET LIMIT PER CUSTOMER. YOUR NAME, CREDIT CARD, ADDRESS, AND EMAIL ADDRESS WILL BE VERIFIED. EVENTBRITE AND PROMOTER/CRESCENT BALLROOM RESERVE THE RIGHT TO CANCEL ANY ORDERS IN EXCESS OF THE STATED TICKET LIMIT.
ANY TICKETS SUSPECTED OF BEING PURCHASED FOR THE SOLE PURPOSE OF RESELLING CAN BE CANCELLED AT THE DISCRETION OF PROMOTER/CRESCENT BALLROOM/EVENTBRITE.
- - - - - -
Please note that if there is no PDF or Barcode attached to your confirmation email, tickets will not be available to download or in the app until 24-hours prior to show date.
Support acts are subject to change. No refunds.
The maximum number of tickets per purchase for each event is the maximum number permitted per customer purchase. Your name, credit card, address, and email address will be verified. Stateside Presents reserve the right to cancel any orders in excess of the stated ticket limit.
Ticket resale is strictly prohibited. Any tickets suspected of being purchased for the sole purpose of reselling can be cancelled at the discretion of Stateside Presents.